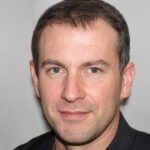 Jim Clark | Home Gardener
Address : 2644 Maysville Pike, Zanesville, Ohio 43701
My Name is Jim Clark, and i am the founder of LotustryO & I have done Bachelor Degree in Botany from University of Maine. I cover gardening, plants related topics here in lotustryO.com and I have a garden full of plants that why i created this website for providing help to many people who are searching for answer on specific plants.
Our blog is dedicated to providing you with helpful tips and advice on how to care for your plants and flowers, as well as how to create and maintain a thriving home garden.
We believe that gardening is not just a hobby, but a way of life. Whether you are an experienced gardener or just starting out, our goal is to help you cultivate a love for gardening and create a beautiful outdoor space that you can be proud of.
Our team of gardening experts has years of experience in the industry and are passionate about sharing their knowledge with you. From the best practices for planting and watering your plants to tips on dealing with pests and diseases, we have everything you need to know to keep your garden healthy and thriving.
We also believe that gardening is not just about plants and flowers, but also about the environment and creating a sustainable future. That's why we are committed to sharing eco-friendly gardening practices that will help you reduce your carbon footprint and create a more sustainable garden.
So whether you are looking for inspiration for your next gardening project or just need some helpful advice on how to care for your plants and flowers, our blog has everything you need to get started.
I also have a team of writer that writes on my blog. I also tag information on toxicity, health related  topics from government and educational websites like USDA, NIH, NPS, ITIS , BERRY ,ASPCA etc.
Check Our Writers
To Contact us Visit Here
Check Our Full Disclaimer
Check Our Privacy Policy.